BIBLE STUDIES: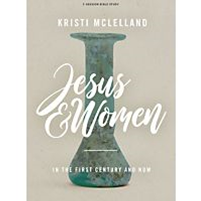 Thursday Community Bible Study begins Sept. 8, 9:30-11:30 in the Youth Room. The group will be using the book/video series "Jesus and Women-The First Century and Now" by biblical culturalist Kristi McLelland. You will examine the historical and cultural climate of first-century Middle Eastern society to not only understand Jesus more deeply but to fuel your worship of Him today. This 14-week study, that will alternate video viewing and discussion, will be led by Valerie Stein. Please order your book prior to the first meeting. Here is a link to order it on Amazon: Jesus and Women
Evening Zoom Study, is moving to Wednesday nights and will begin at 7p.m. on Sept. 14, continuing on alternating Wednesdays through January. This is a great option for those who live a distance from the church or don't like to drive at night! The book for reading and discussion will be "Hearing God: Developing a Conversational Relationship with God" by Dallas Willard.  In this beloved classic, you'll gain rich spiritual insight into how we can hear God's voice clearly and develop an intimate partnership with him in the work of his kingdom. Contact leader Patty Howland for more info and to obtain the Zoom link for the group. Please order your book prior to the first meeting. Here is a link to order it on Amazon: Hearing God
Tuesday Sisters will meet at the home of Cec Conner beginning Sept. 20 at 1pm. They will be using the "Lectio Divina" Bible study method on the book of Matthew.
For more information about these Bible studies, contact  women@longviewcommunitychurch.org .
FELLOWSHIP GROUPS:
Women Together (Ladies Night Out) These are quarterly fellowship events for ALL WOMEN! We are planning to meet on Friday, September 16, from 6-9pm for a "A Night in Tuscany"! This event was planned for the week in 2020 when we had to shut down due to COVID so it never happened. We are looking forward to finally being able to move ahead with it. There will be an Italian-style potluck. Click here to  indicate what salad, main dish or dessert you will bring: Potluck Sign Up We will be in the Youth Room (think couches and big screens!) to eat dinner, and watch the movie "Under the Tuscan Sun", taking an intermission for  dessert. This is great opportunity to get to know other women and also to invite a friend to a fun, non-threatening event!
There are three Women's Fellowship Circles  that meet independently monthly in the Chapel Conference Room for fellowship. They also host occasional luncheons throughout the school year.
Mary-Martha—1st Monday, 6:30 p.m. Contact Earlene Isaacs for more info.
Ruth—3rd Monday, 1 p.m. Contact Peggy Reibe for more info.
Louise Arnett

—1st Thursday, 2:00 p.m. Contact Dolphine Mack for more info.
New members are always welcome.  Call the Church Office for contact info for the various group leaders.
MOPS (Mothers of Preschool Children) meet on the 1st and 3rd Tuesdays throughout the school year. Childcare is available for pre-registered moms. See the MOPS page for more details.
For more information about any of the Fellowship Groups, contact women@longviewcommunitychurch.org .
RETREAT 2022 PHOTOS: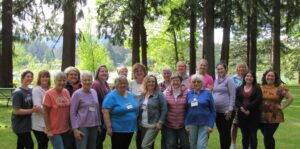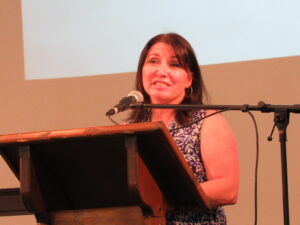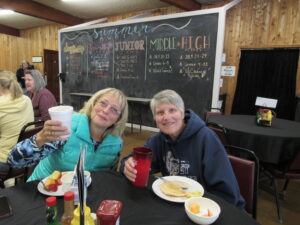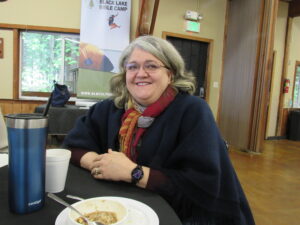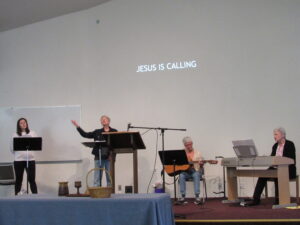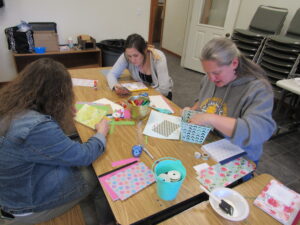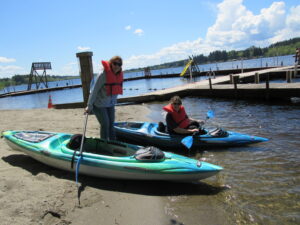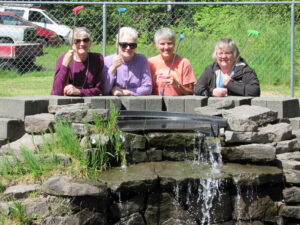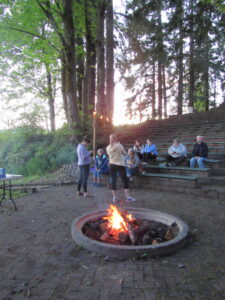 WEEKLY WORD FOR WOMEN:
The links below are for short videos recorded by Women's Ministry Team Leader, Patty Howland. Each week she looked at various words of interest to women and then shared what God's Word has to say about them.
Anxiety
Click Here: Anxiety
Loneliness
Click Here: Loneliness
Hope
Click Here: Hope
Peace
Click Here: Peace
Joy
Click Here: Joy
Love
Click Here: Love
Patience
Click Here: Patience
Humility
Click Here: Humility
Contentment
Click Here: Contentment
Grace
Click Here: Grace
Belief/Faith
Click Here: Belief/Faith
Balance
Click Here: Balance
Compassion (with guest Paul Googins)
Click Here: Compassion
Fasting:
Click Here: Fasting
Power:
Click Here: Power
Purpose:
Click Here: Purpose
Grow:
Click Here: Grow
Pruning:
Click Here: Pruning
Planting:
Click Here: Planting
Harvest:
Click Here: Harvest
Kindness:
Click Here: Kindness
Goodness:
Click Here: Goodness
Gentleness:
Click Here: Gentleness
Faithfulness:
Click Here: Faithfulness
Self-Control:
Click Here: Self-Control
Rest:
Click Here: Rest